Who influenced my musical mind?
 Some of you are probably wondering how a girl from a small island in the United Kingdom, came to like country music.  The thing is,  I do have other likes in music too, but Country and Folk are much more special to me. I like good lyrics, words that stir the emotions. You may think that Soul and Blues do that, but nothing I feel more than a good country song..  Words are very important to me, I love the poems of the Romantic Poets, such as Blake, Shelly, Keats and Rossetti. The Sonnets of William Shakespeare, who really showed us how to write poetry form.  Songs are poems put to music.  There is not a day that goes by, where I do not listen to music, or pick up my guitar and play music.  I carry a writing pad in my bag, because I never know when a song will form and pop out onto the paper.
I want to share with you, the songwriters and musicians who I feel have been crucial in my life and inspired me, got me through my best and worst times (I have had plenty of those!), and who continue to inspire my life.
Gordon Lightfoot
I was introduced to Gordon Lightfoot at the age of eleven, by my guitar teacher at secondary school. 
For those of you unfamiliar with his music, he is of Canadian birth. He was born : November 17, 1938 (age 79 years), in Orilla Canada.  His latest concert he is performing at the age of 79 on 2nd May 2018. 
Popular songs: "Cotton Jenny", "Sundown", "If You Could Read My Mind", "The Wreck Of The Edmund Fitzgerald". 
His genres:  Folk, Folk Rock and Country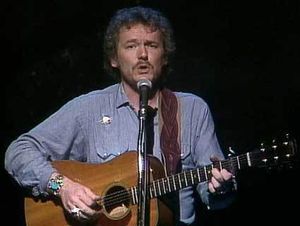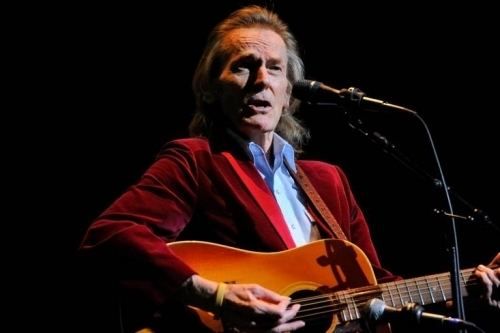 Kris Kristofferson
I became a fan of Kris Kristofferson at the same time as Gordon Lightfoot. I was learning to play his songs such as Me and Bobby Magee and Help Me Make It through the night, when I was eleven  or twelve years of age. 
Kris Kristofferson was born June 22, 1936 (age 83 years), in Brownsville Texas USA. 
The special link I feel I have with his songs  is that we have both been students of English Literature. He even came to England to study and his favourite works were by William Blake. 
He does write the most amazing lyrics and that is what inspires me.
Albert Lee
 It is not just songwriters who have influenced my musical mind, but great musicians too.  A great musician will add quality and depth to a song and take it to an entirely  different level.
Eric Clapton was once asked who he thought the best guitar player in the world was, and his answer was Albert Lee. 
Albert is a famous award winning British Guitar player. He has won many awards over the years, including Times Guitar Player Magazine's best Country Guitarist, and is celebrated by fans and musicians all over the world.